Armada
#branding
#sites
#photography
Client:
Armada — construction company that offers all kinds of construction work,
recruitment and retail services.


Task:
Design a simple logo and the basic graphic charter that reflect the strong
and magnificent name of the company.

Based on the newly-formed style, create a user-friendly online catalogue.


Decision:
The logo must be simple and pitchy, so we focus on the typography, leaving out the signs
and excessive graphic elements, and searching for several alternative fonts.

The name of the logo is linked to the marine forces, so we add some epaulettes to duplicate
the angle and structure of the letter A.

The signs work exceptionally well both in the commercial materials and online.

The additional accent color, yellow completes the otherwise calm
and distinguished basic graphic charter.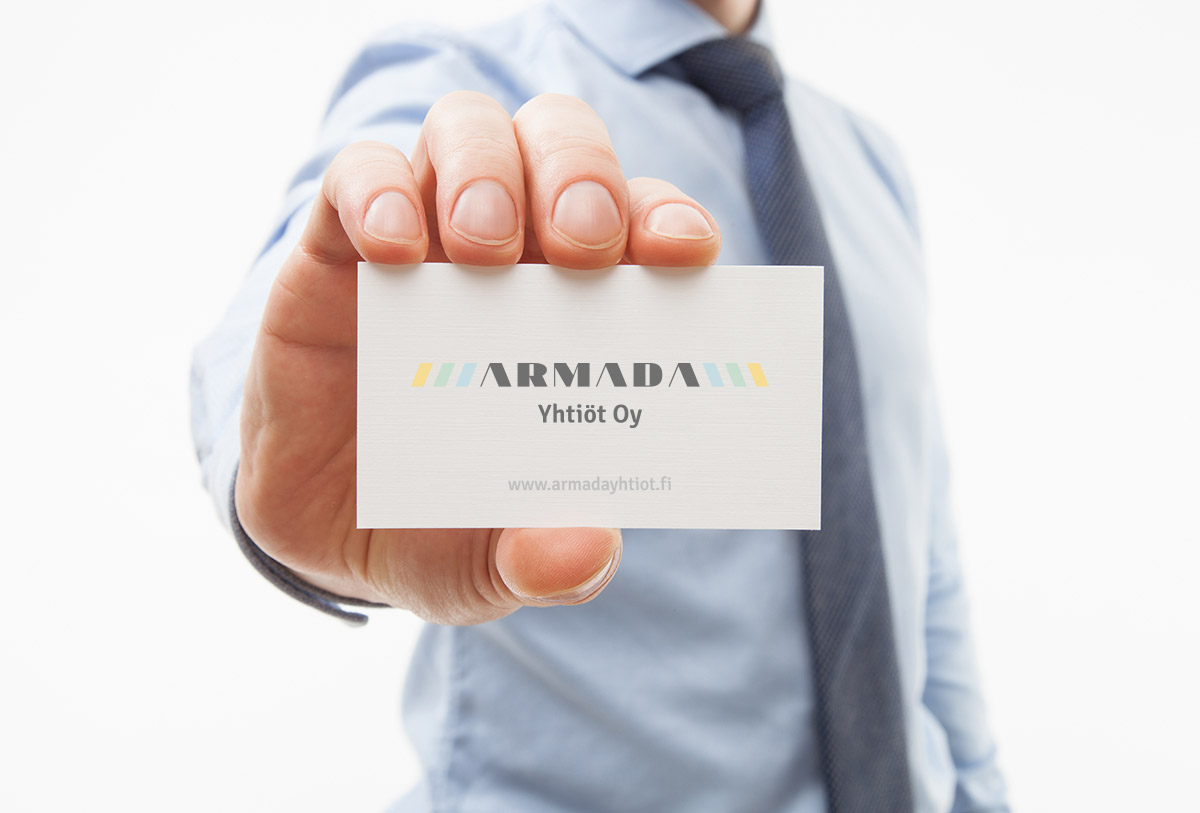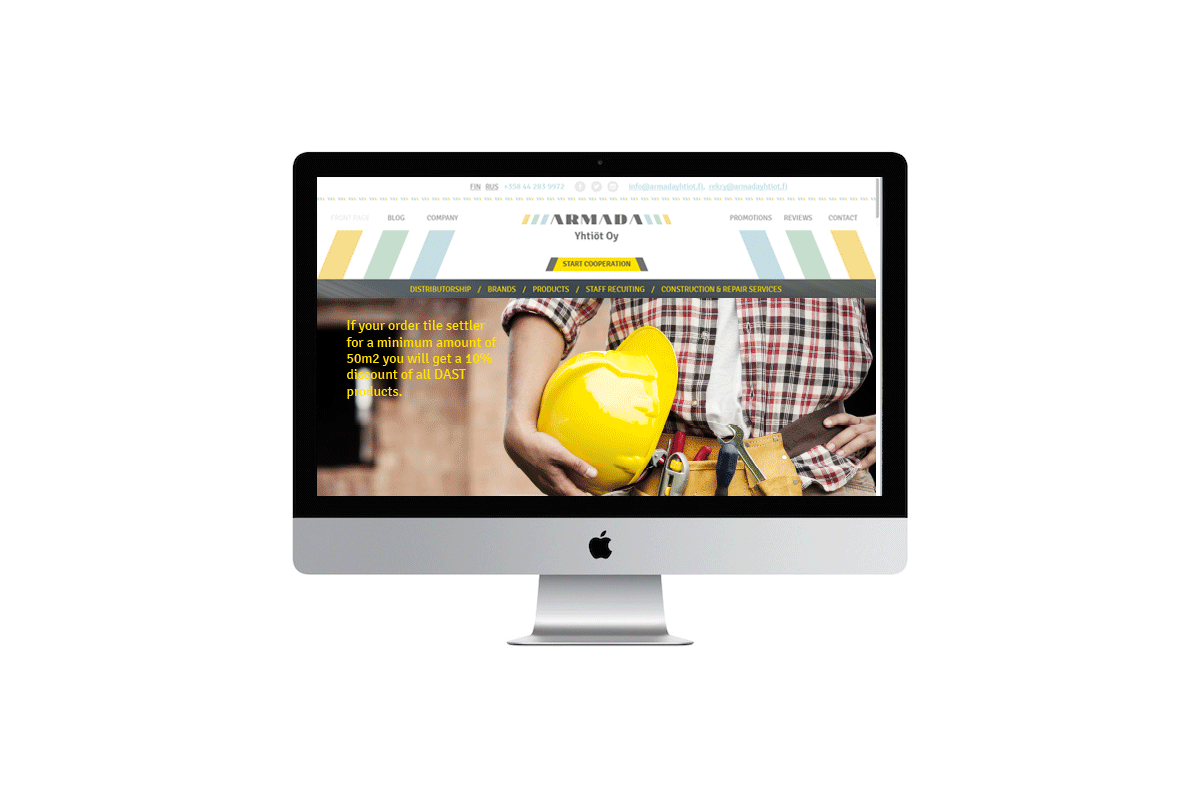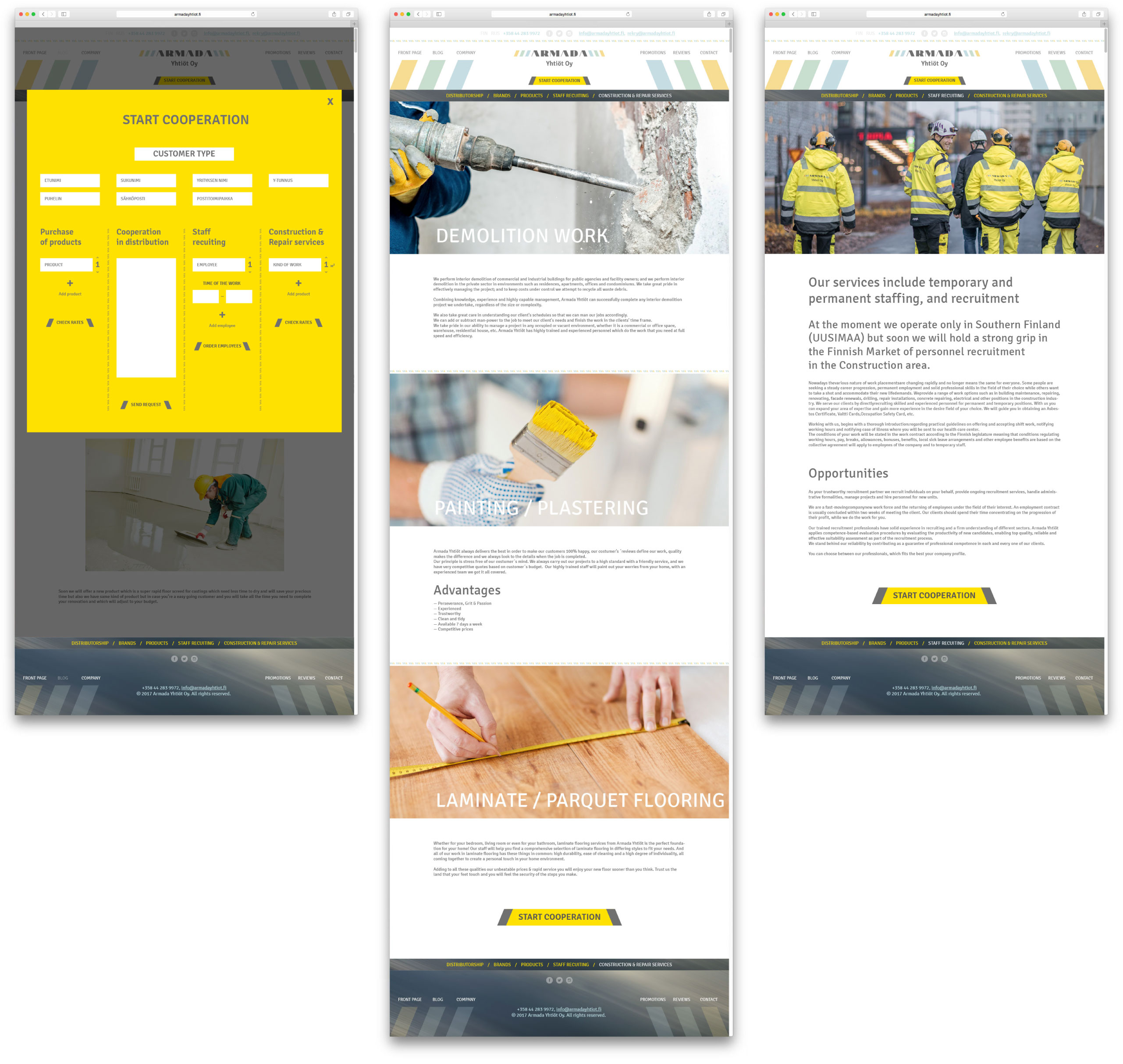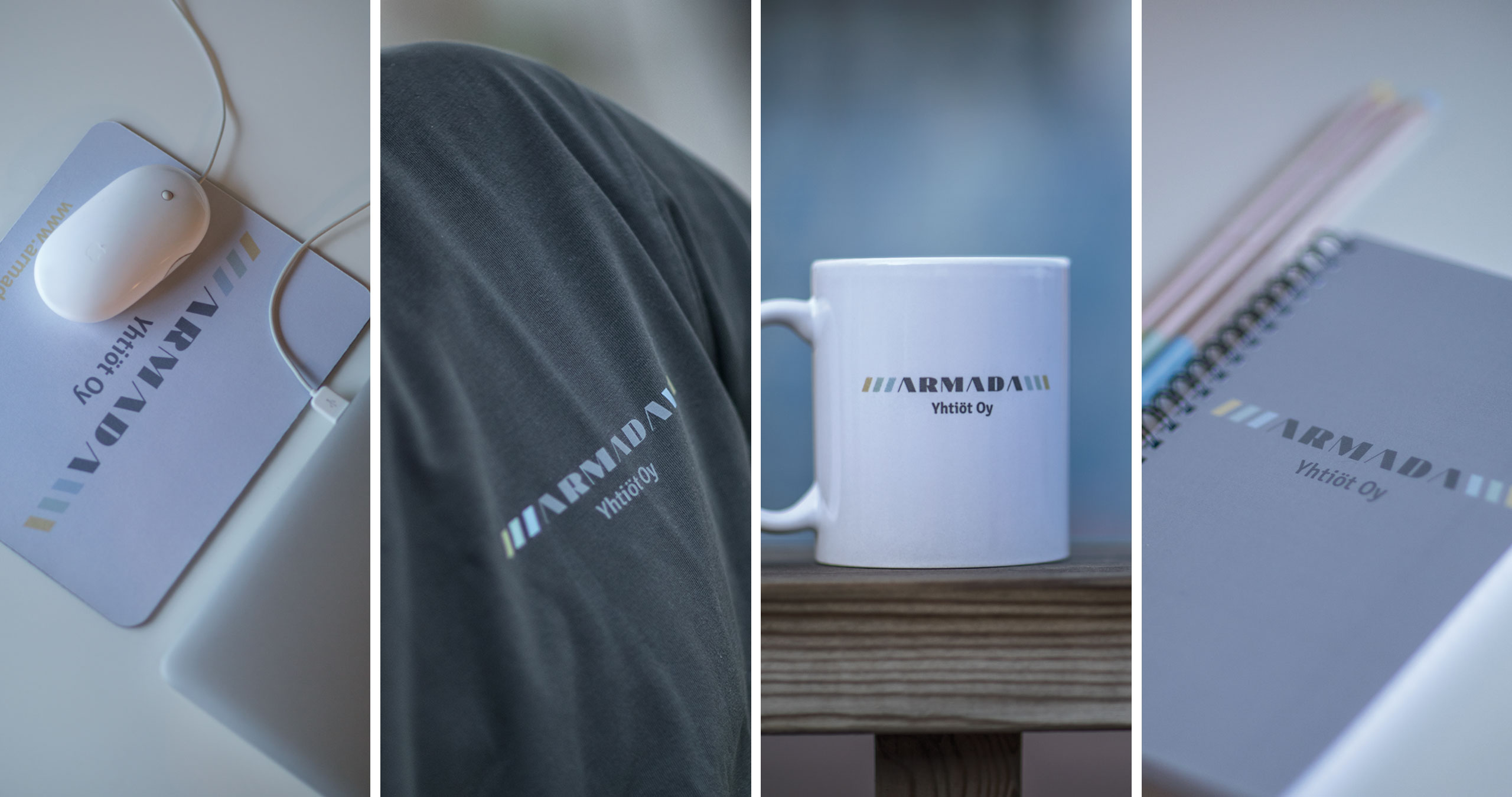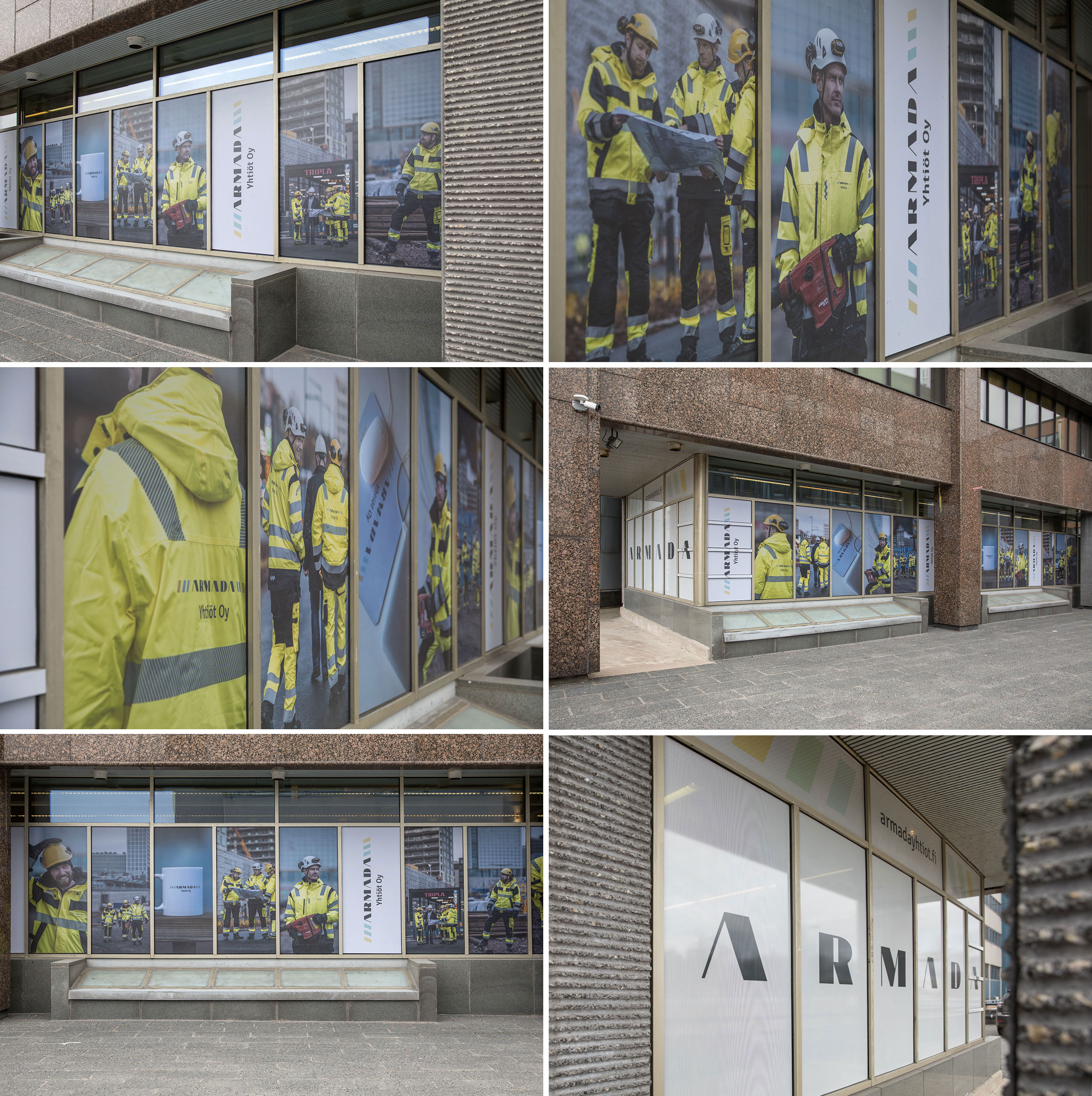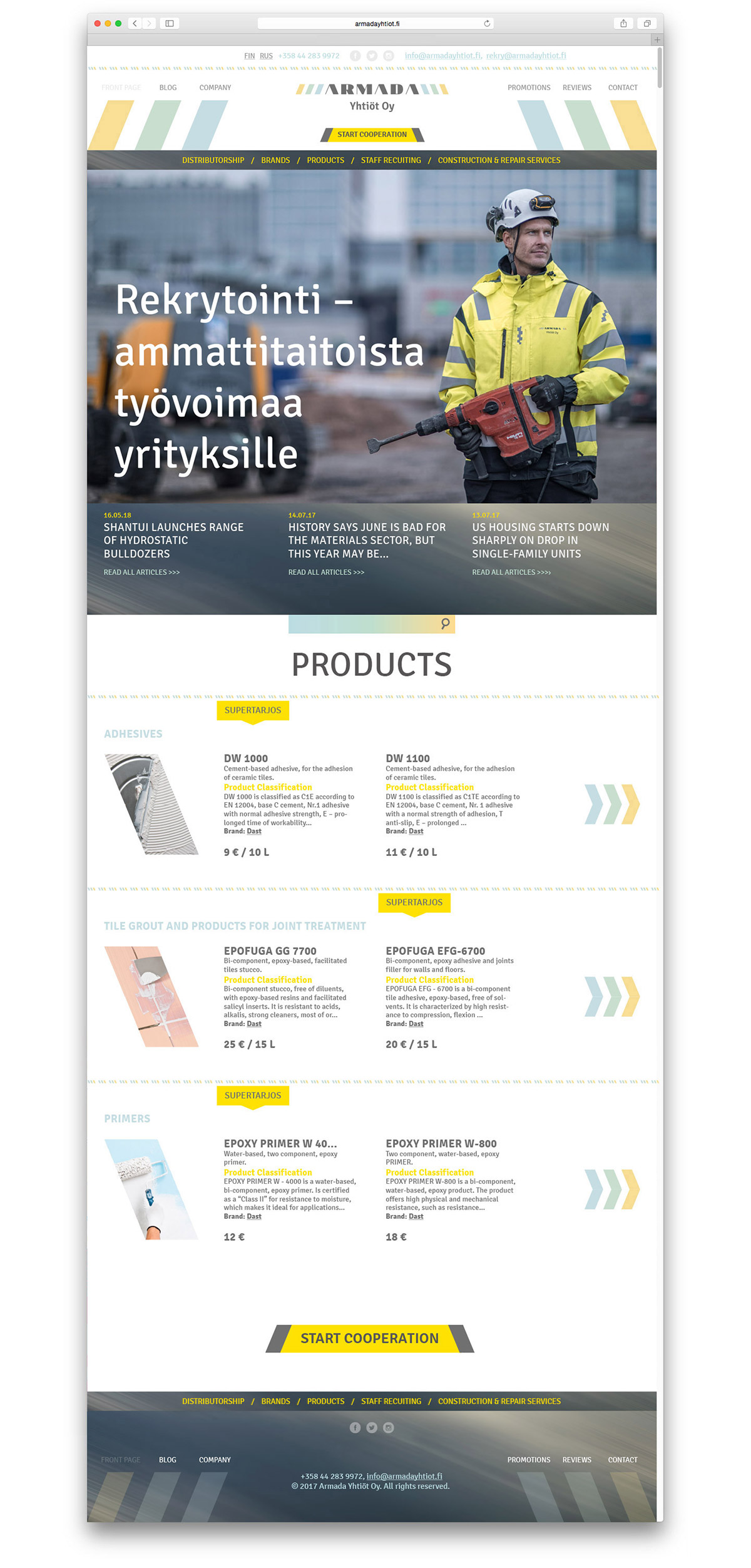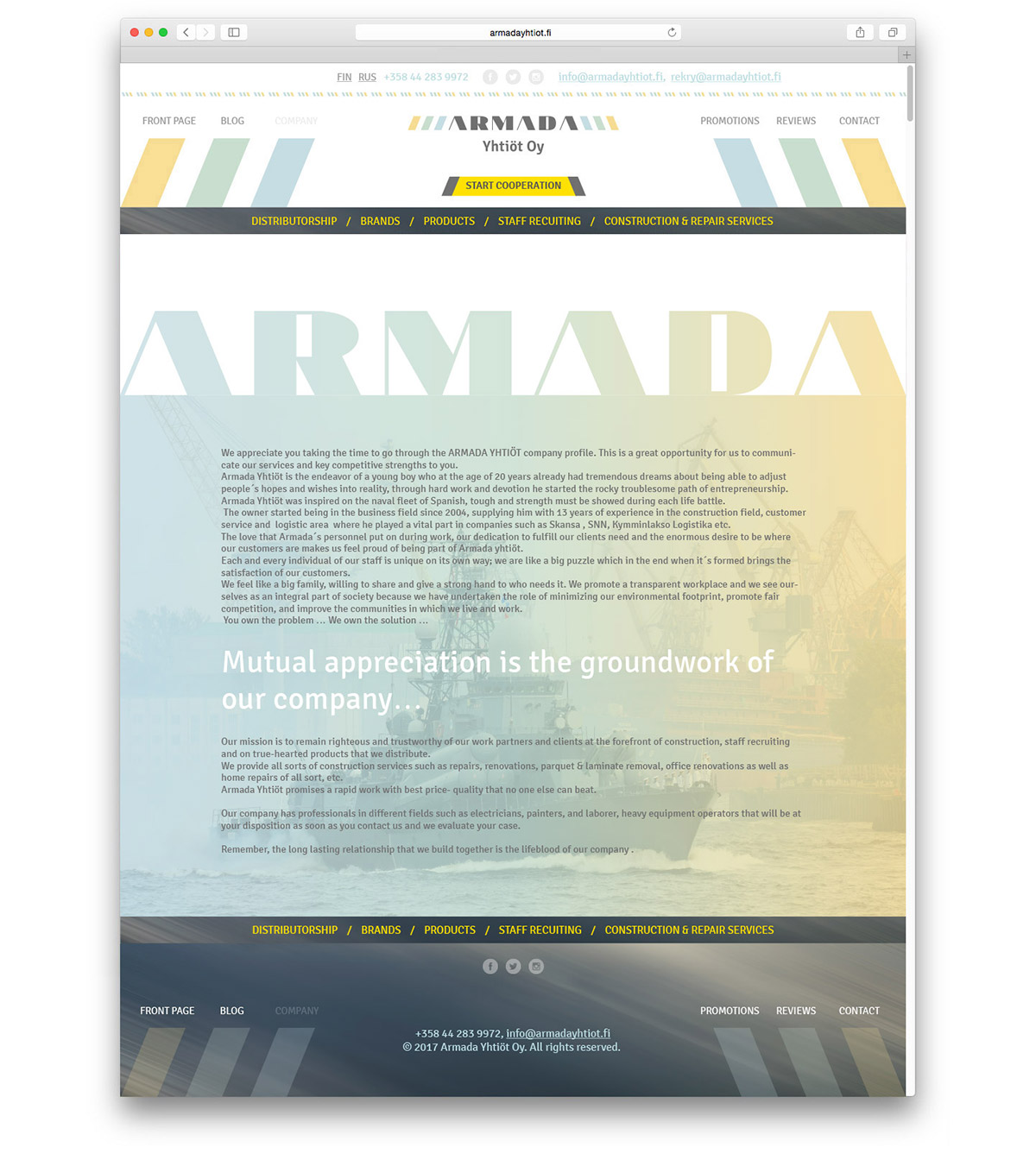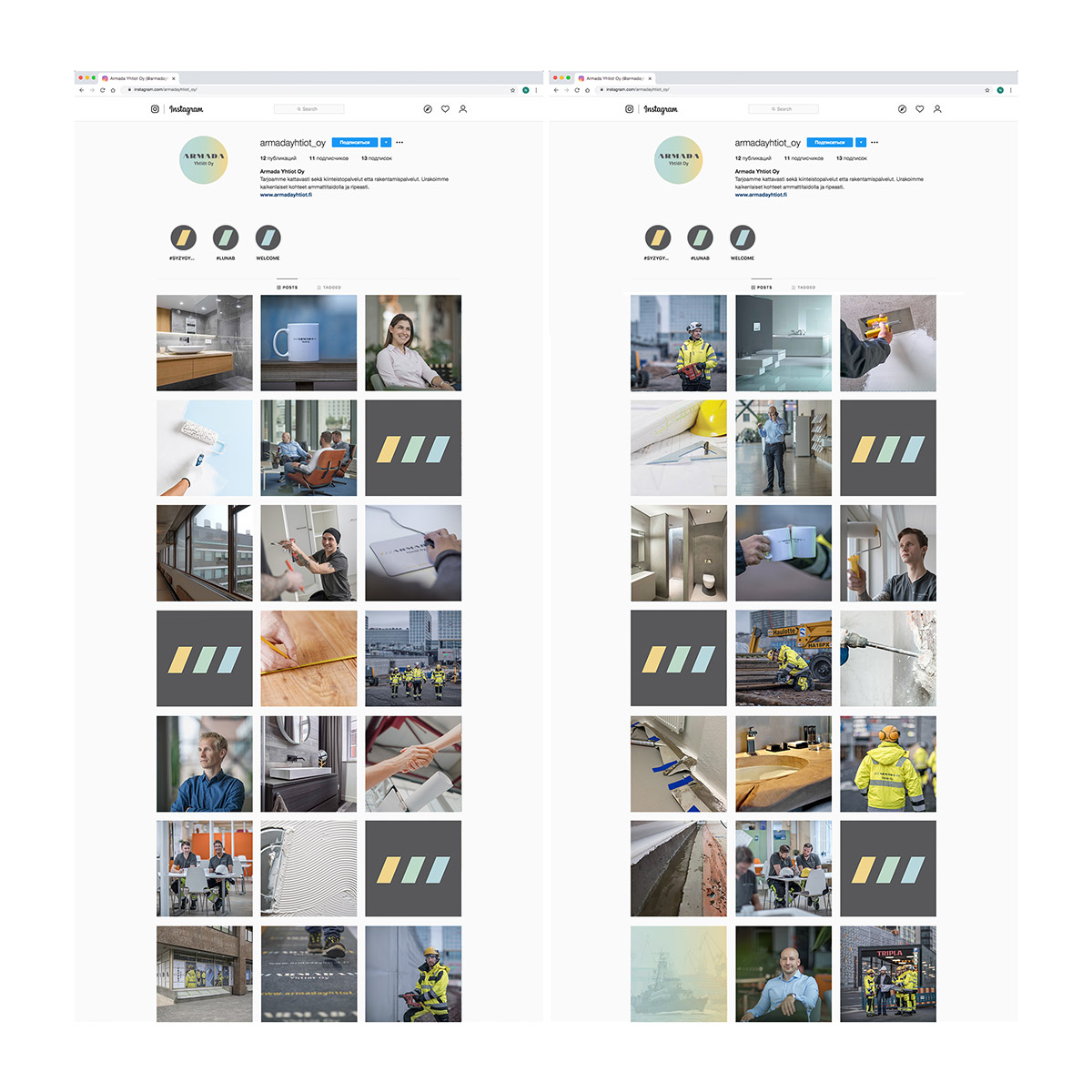 Next project