Oscowood
#branding
#illustration
#photography
Client:
Oscowood — the company that imports high quality wooden floor from the well-known factories from South and North America, Germany and Italy. In addition, the company owns a workshop where unique design solutions are found for any wooden item in the talented hands of the craftsmen.


Task:
Create a simple geometric logo that may be easily created from wood. Create the style and the website for the company and design the retail space for the fair in Helsinki.


Decision:
The silhouette of a house becomes the key figure of the logo, because the items manufactured by the company are related to the house or a home.
To underline the specialty, the house gets a beautiful geometric floor that is easily created from the real-life wood of different types.

We make a few banners that showcase the unlimited abilities of the company on the website. The wood is the perfect material when it comes to creating an image of your pet dog, a logo of your company, you name it.

In addition, we draw pictograms of the different wood types for the website of Oscowood. The website itself is a perfect way to get acquainted with all the products, check out the photographs of beautiful artisanal work and read through the latest news of the company.
The retail space at the fair is design following the familiar geometric style. The professional staff of Oscowood create a multifaceted masterpiece which includes colorful wallpaper, hanging huts and an image built from tens of types of wood.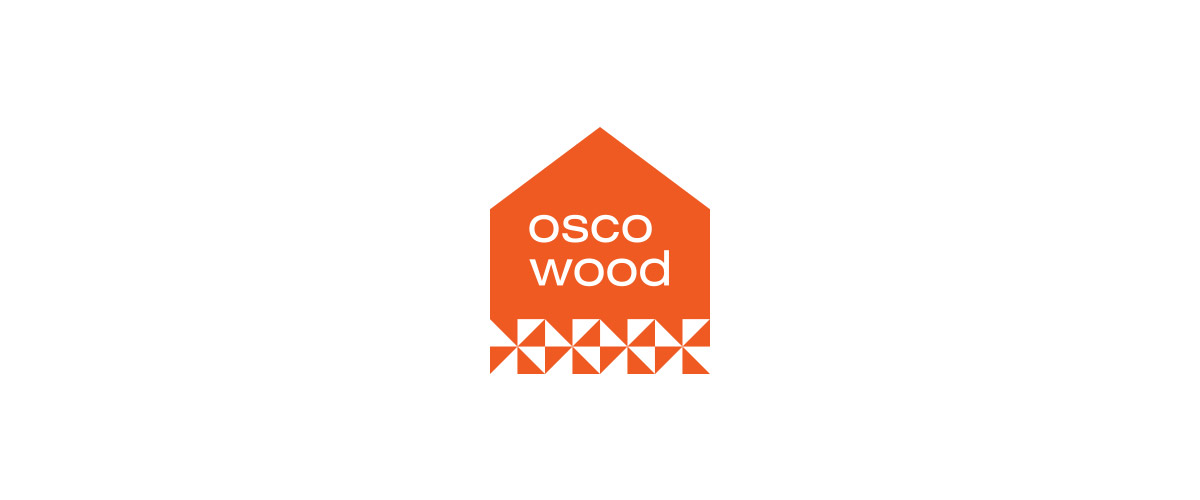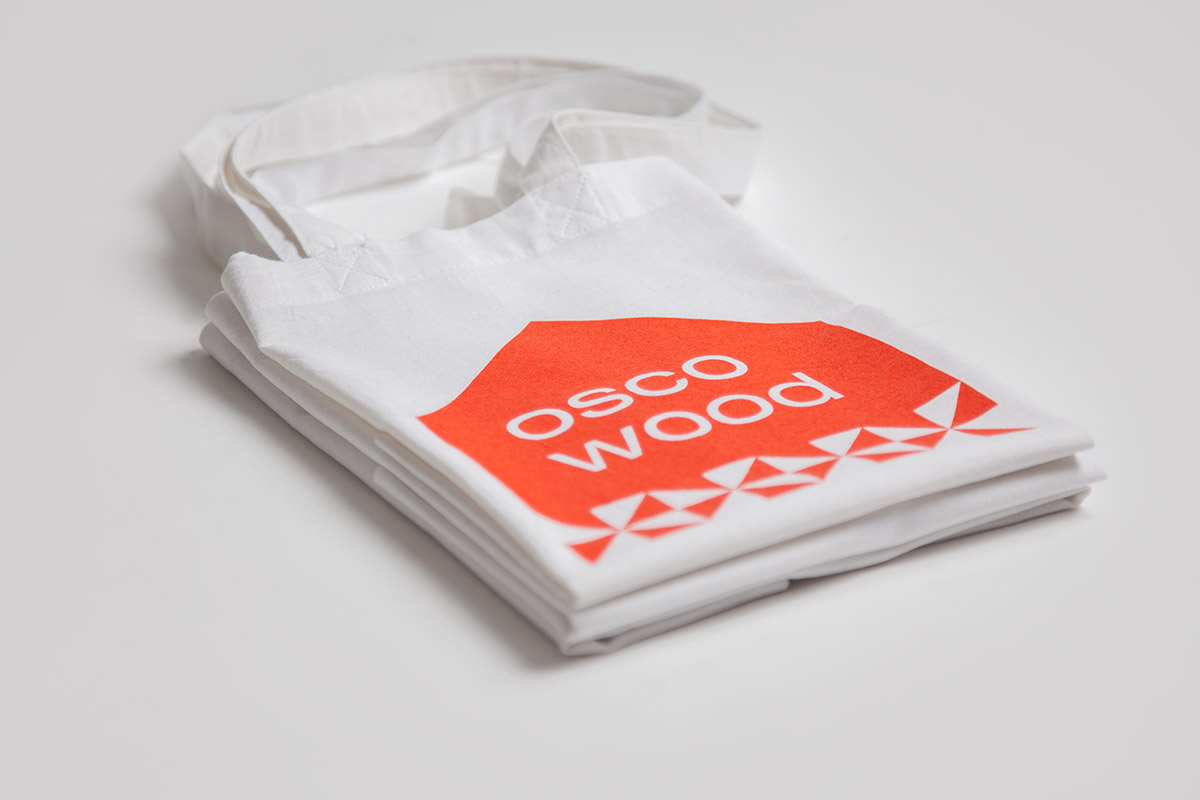 Next project