Visual Victoria Beauty
#photography
Client:
Victoria Beauty Salon — Helsinki-based beauty salon and Spanish cosmetics retailer in Finland.


Task:
Create the graphic charter that combines the elements of Finnish and Spanish nature.
Design a retail space for I Love Me 2016 fair in Helsinki with the basic graphic charter in mind.


Decision:
Autumn berries, the ingredients of the cosmetic products available at Victoria Beauty, pose as a basic element of the illustration.
In the center of the illustration there is a composition of plants and birds that represent the sincerity of the Finnish beauty and the passion of the Spanish temper.
The composition is built around the main character of the fair — and she truly loves herself.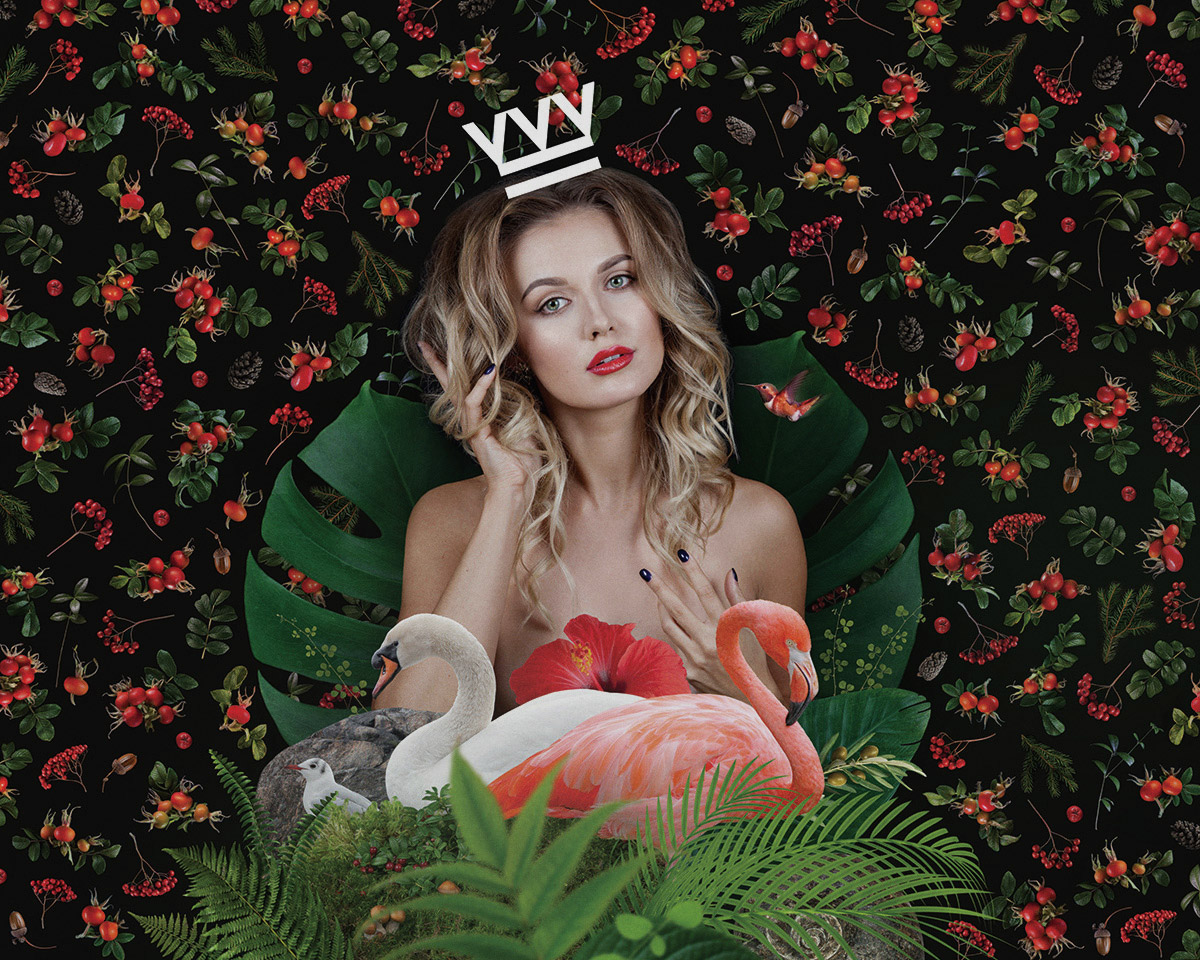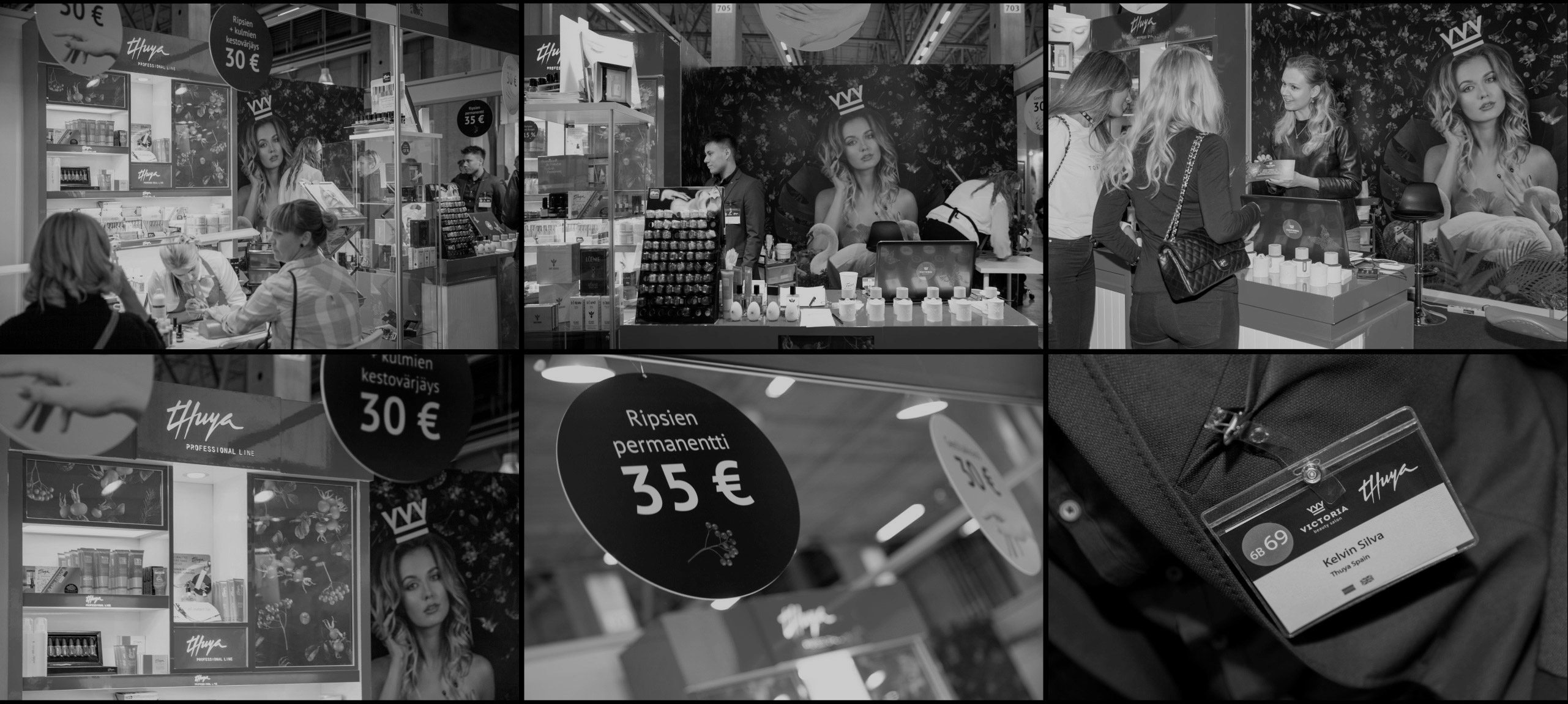 Documentary photography of I Love Me 2016 fair. Not only were we in charge of the key visual element but we also created all the commercial materials (badges, posters, flyers and forms).

Model Julia Ranta. Berries, cones, leaves and branches were picked from around the studio :)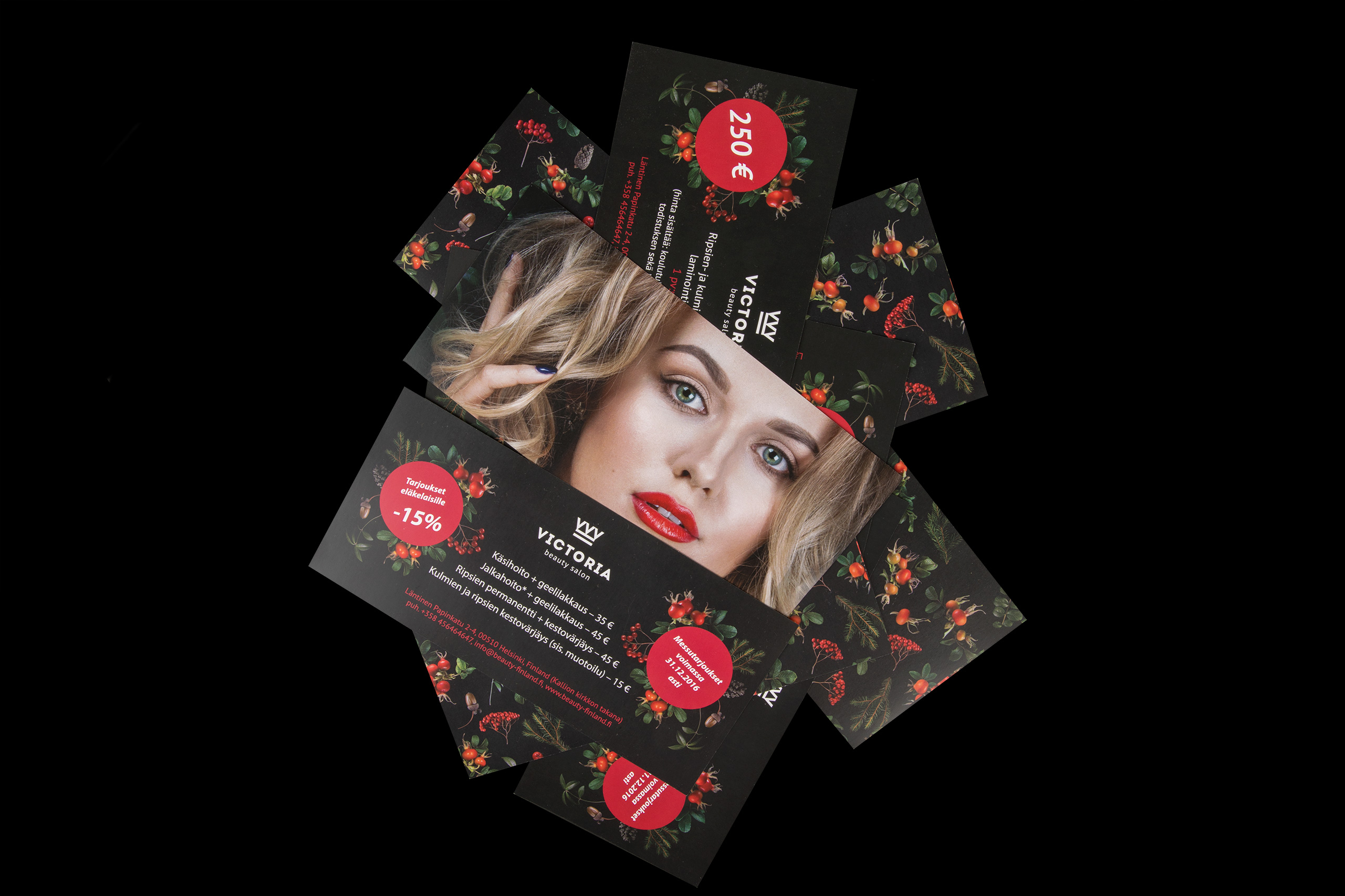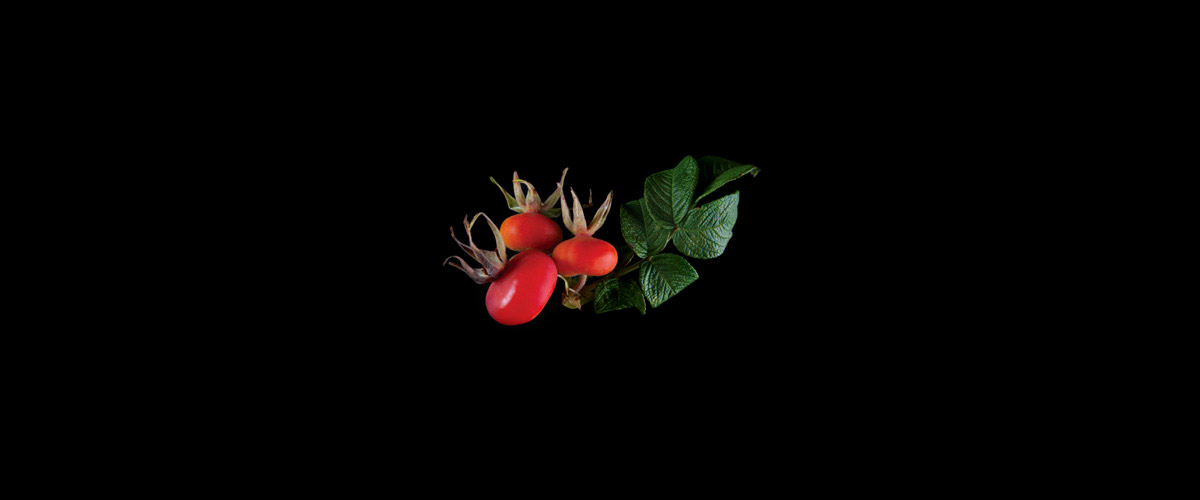 Next project