Call Sektor
#branding
#sites
#illustration
#photography
Client:
Call Sektor — telemarketing company.


Task:
Create a trademark that is able to bring together people of many different backgrounds.
Create the sense of unity and team spirit.
Prove that telemarketing may be taken seriously as a job with substantial profit.
Design a website that will attract people of different ages.
Brand the interior and exterior of the office premises around Finland.


Decision:
The person that works in telemarketing is usually a student, a retired person, a woman returning from her maternity leave, or somebody who is still looking for their own niche. The trademark must bring together people from different social groups and create a connection between the company and the people.
The solution is obvious: telemarketing is the same as selling the products on the phone, so we draw an image of a megaphone and mirror it, creating a stylized bow. It is a simple and clear element that serves as a connection between the employees. It also highlights the significance of the company on a spiritual level.
We take pictures of the employees wearing the trademark bow for the website. In adorning the offices, we use the concept fonts and create motivational boards that inspire the employees to be active and aspire.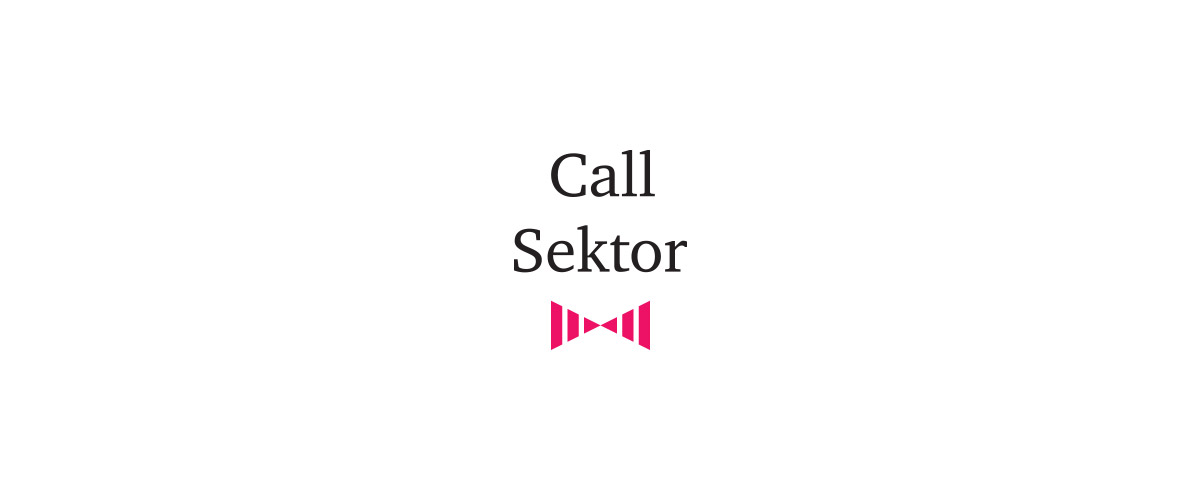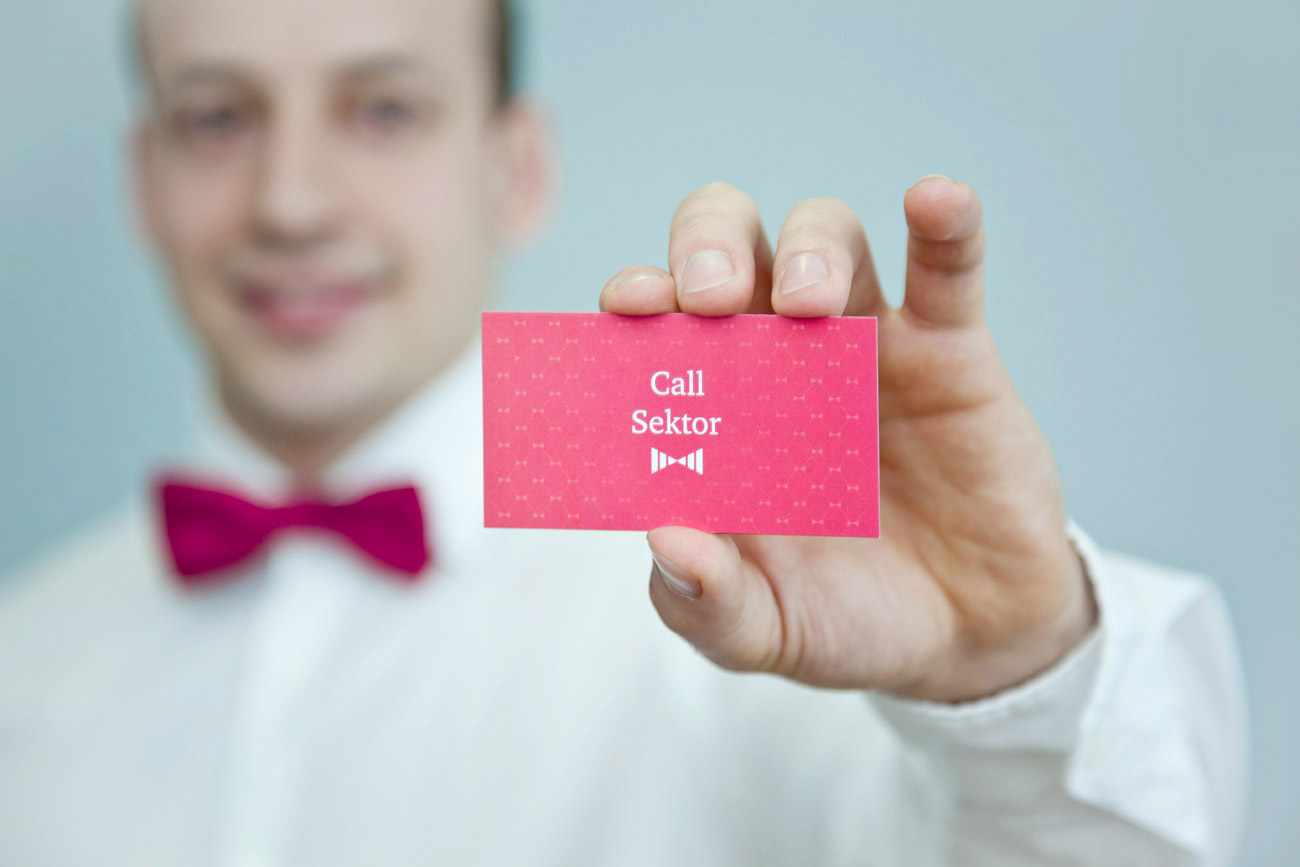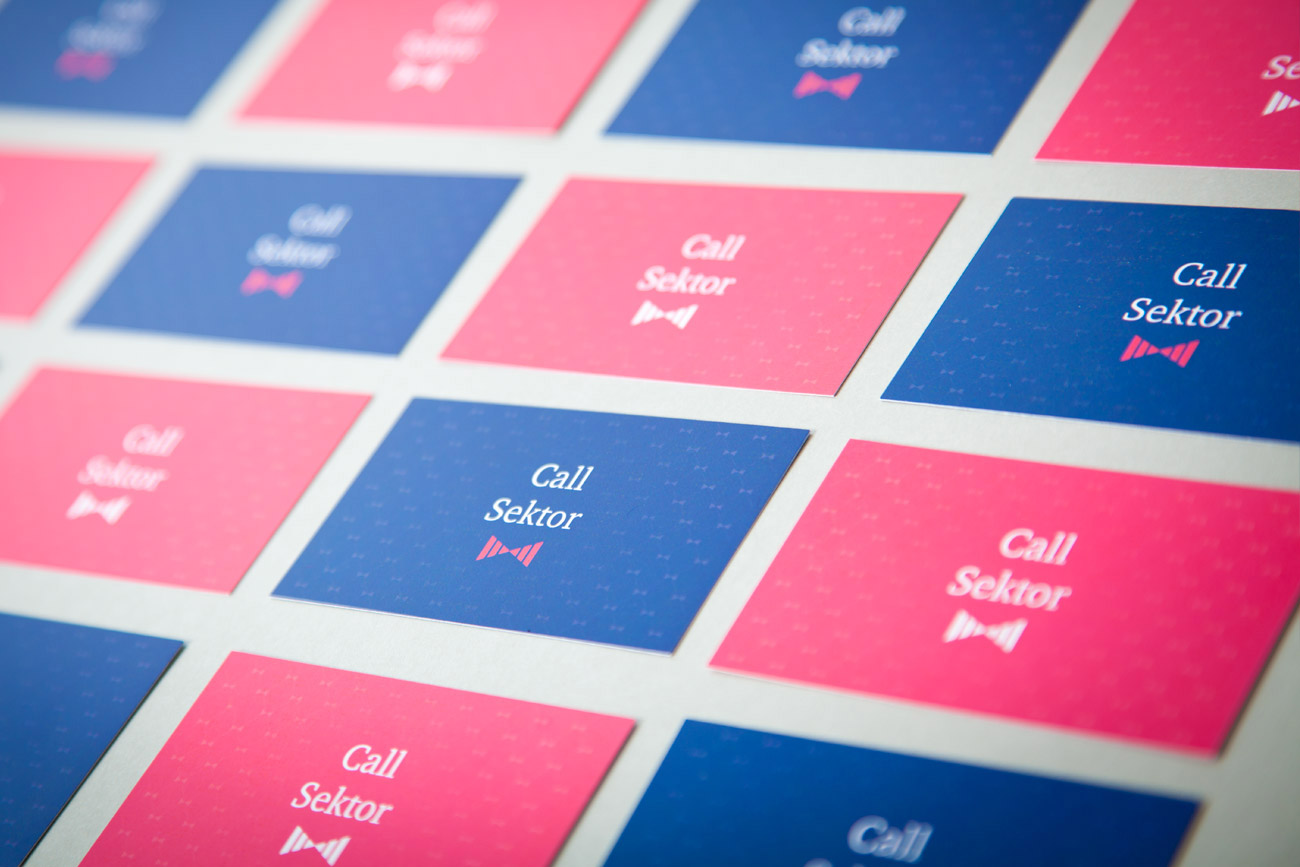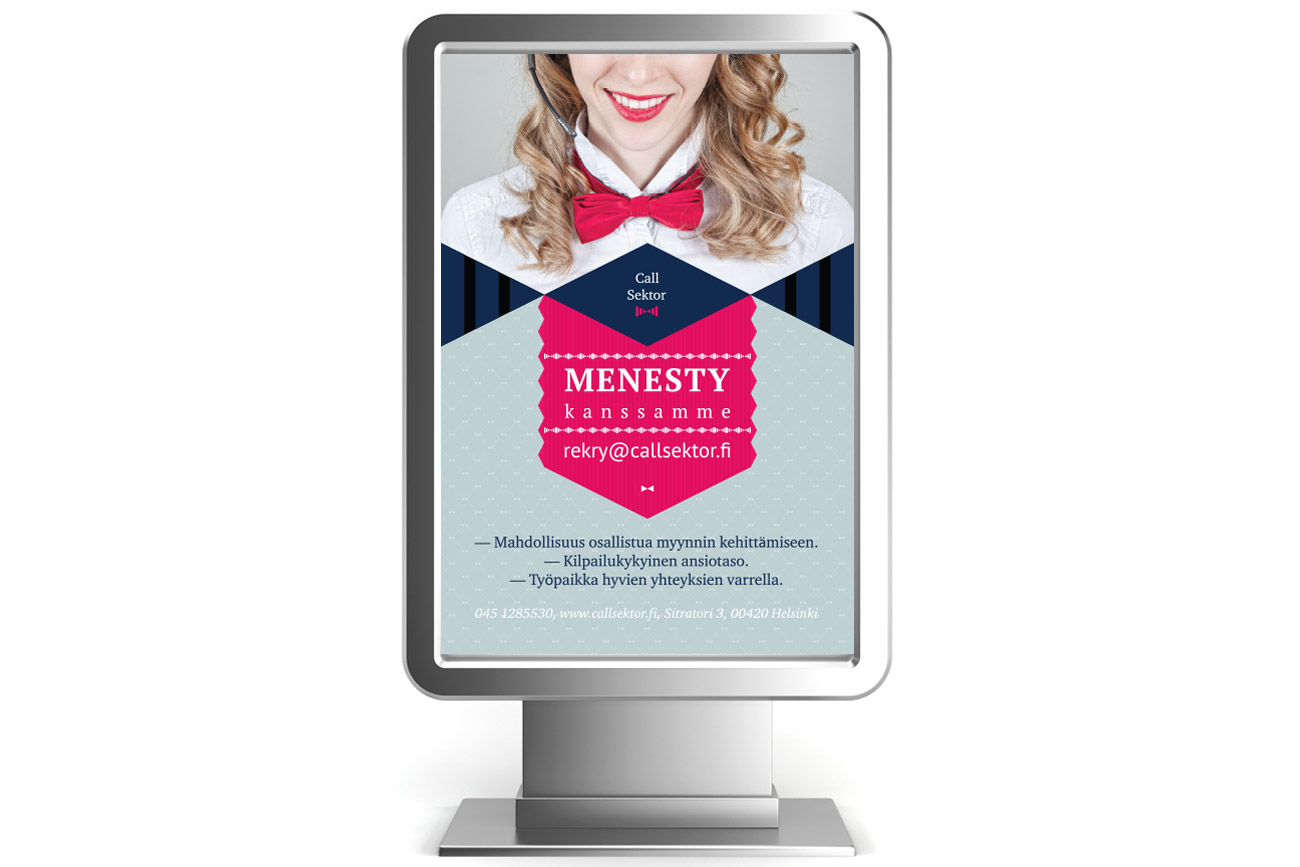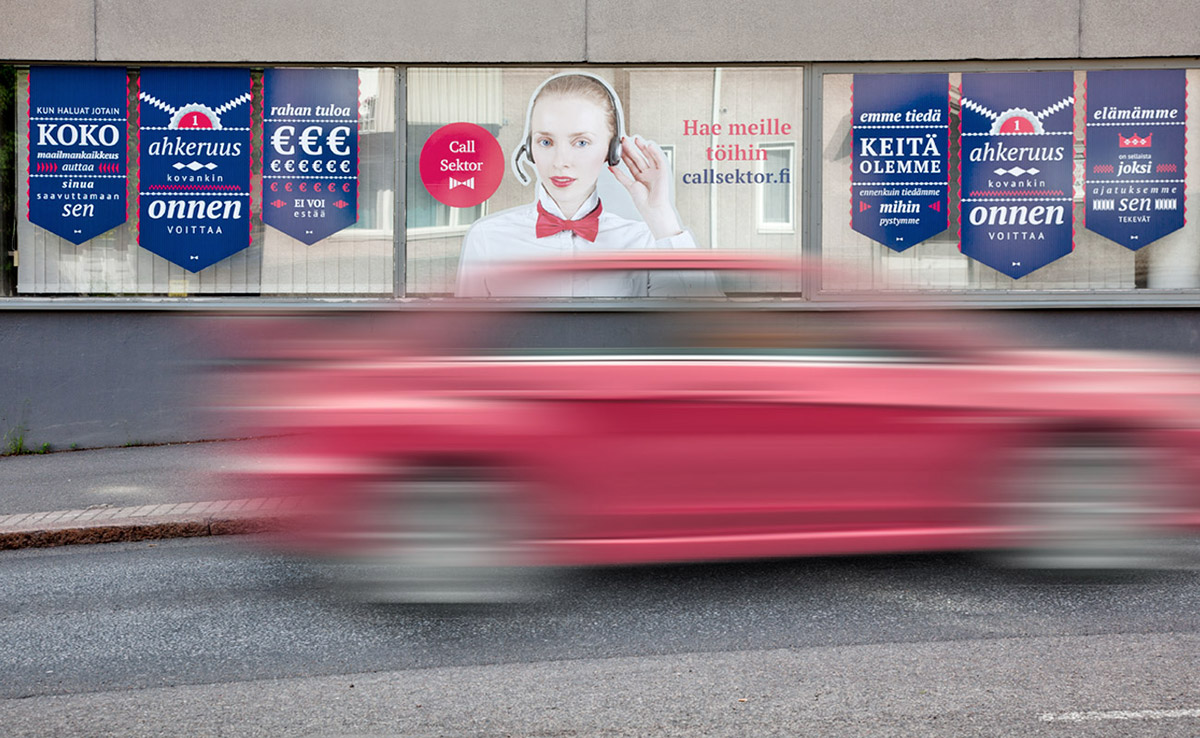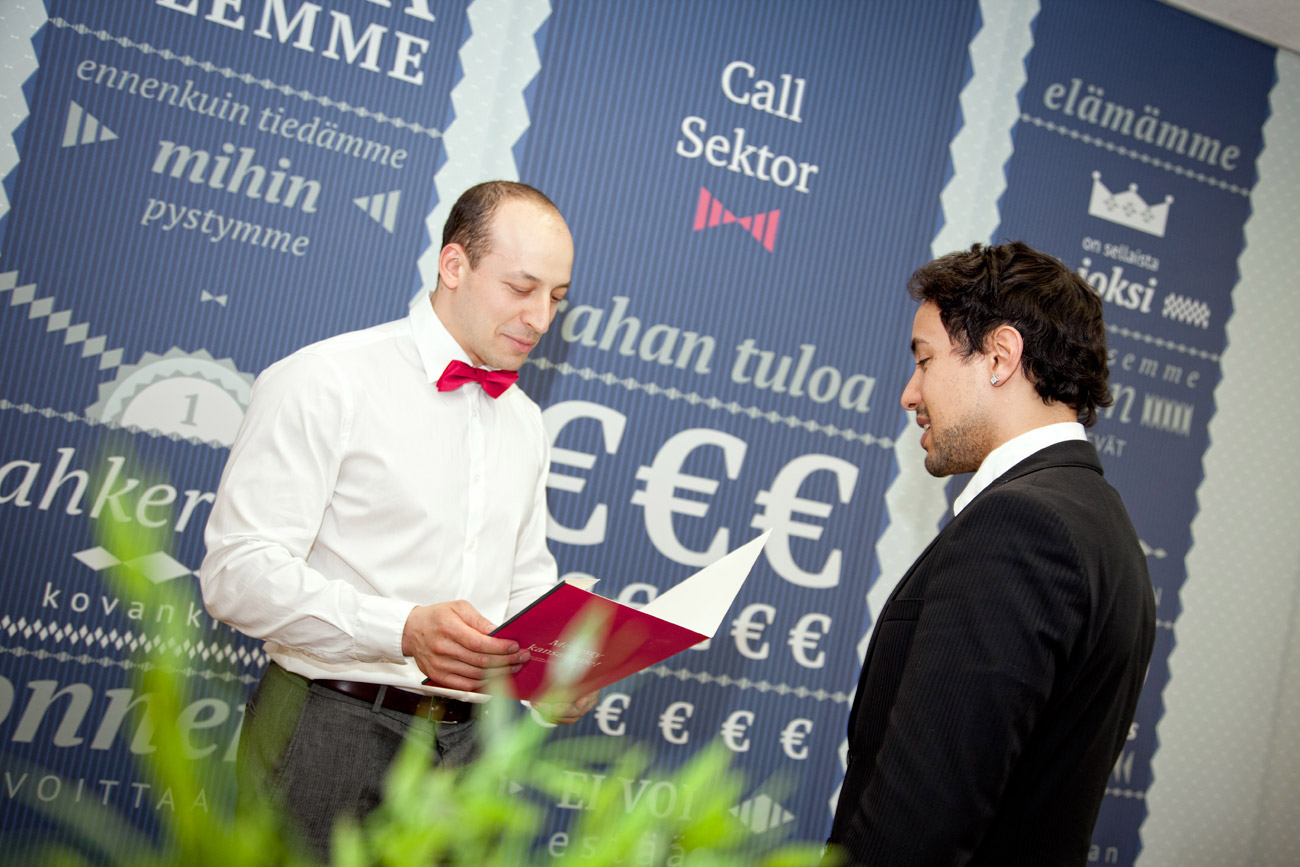 Especially for the company, we design unique golden and silver rings to encourage the employees to increase their sales goals.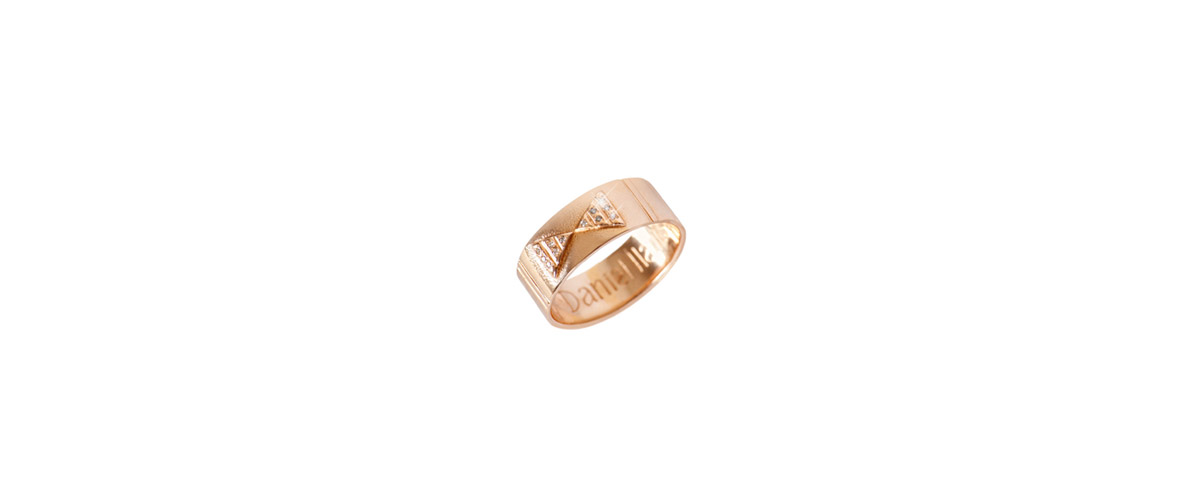 Next project